Your guide to finding a home you'll love, Compass Real Estate combines best-in-class technology with exceptional real estate agents to make your search for homes smart and seamless.
Search smarter, from anywhere
Power your search with our Compass Real Estate mobile app, for timely listings and a seamless experience on your iPhone or iPad.
Launched in 2013, Compass is a technology-driven real estate platform with offices in Los Angeles, San Francisco, New York City, the Hamptons, Miami, Boston, and Washington, DC.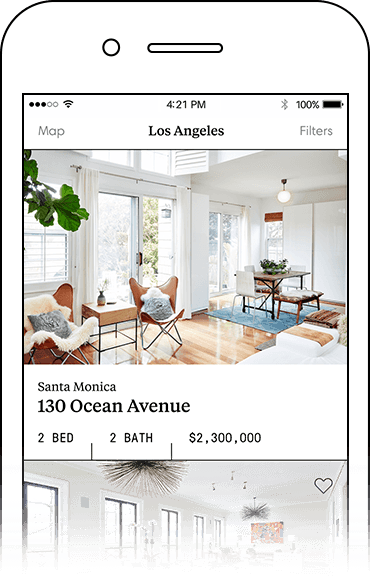 Compass provides comprehensive brokerage services, combining exceptional agents with best-in-class technology to make the process of buying, selling, or renting a home intelligent and seamless.
Whether you want to buy a cozy condominium, or sell your estate, we're here to help you find the perfect home, and navigate the complicated process of buying or selling property in Los Angeles or Ventura County and in surrounding areas.
Compass' world-class technology, paired with a real estate agent you can trust, makes the experience of searching for a property seamless, transparent and enjoyable.
Teri Pacitto is one of the founding partner's of Compass Real Estate's Westlake Village office. Her goal is to provide you a personal, detailed, intelligent and thorough real estate experience.